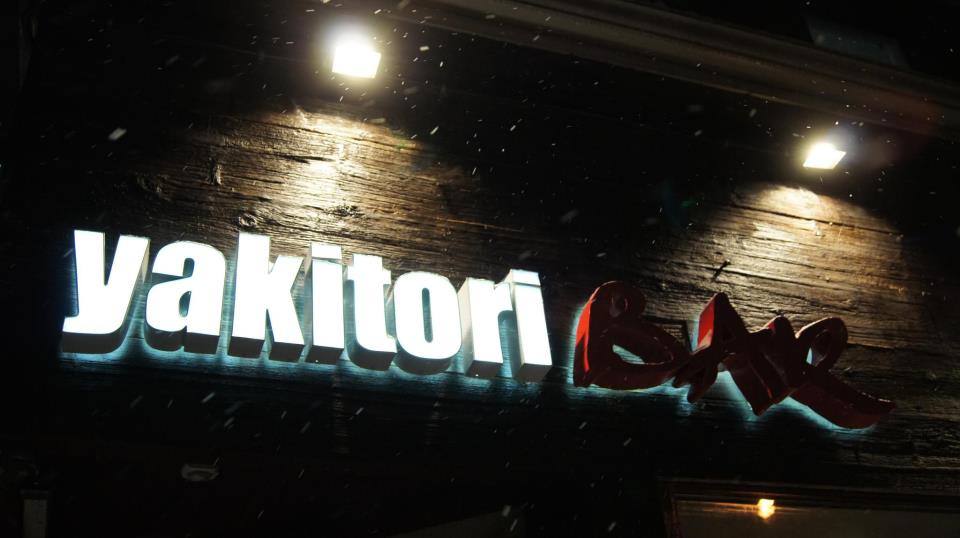 Seoul Street Food meets Tokyo Grill
The first full-service restaurant in Toronto with Japanese-inspired skewered meats and vegetables at the core of its menu offering. Interpretations of classic Korean comfort food and innovative sandwiches, round out the menu. We also feature signature "yakitoris" by some of Toronto's top chefs, who bring their own interpretations to this classic Japanese dish in the Yakitori Top Chef Menu.
Drop in soon. We look forward to serving you!
Sang Kim
Owner-operator, Sang Kim, promises a cozy atmosphere, warm professional service and real bang for your buck. If you have any questions or issues about your experience at the restaurant, he invites you to email him directly at [email protected] . He also extends his invitation to join his very popular sushi-making class at the restaurant, called Sushi Making For The Soul .
BATTLE KIMCHI
The inaugural mother of all throw-downs takes place at the restaurant on Saturday February 23rd , 2pm-5pm. Six of the best kimchi-makers in Toronto face off in a two-phase competition to see who will win a place on the shelves of Seoul Food Co. for 6 months. Four expert judges will crown the Kimchi Queen at the end of the battle. The day will end with a 5-course prix fixe menu for $35, each dish, including dessert incorporating the restaurant's own "Sang's Kickass Kimchi" line.
Spaces are limited, so those who are interested in sampling kimchi from the competition, feel free to drop in between 2pm-5pm (it's FREE and while supplies last). Also, if you would like to reserve a seat for the prix fixe following the competition, please email us at [email protected] .
KIMCHI KLUB
On Sunday February 24th , 2pm-5pm, we launch a monthly kimchi-making club that is open to all interested people. Classes are hands-on and will explore the seemingly infinite variety of kimchi throughout the seasons. The first class is sold out. The second class will be in mid-March. Price per class: $25 (includes the cost of ingredients, Kimchi Klub aprons, and you take the kimchi you make home with you). For details, please email us at [email protected]
SUSHI MAKING FOR THE SOUL
Every weekend, Toronto's most popular sushi making class takes place at the restaurant. This is an irreverent and hands-on sushi-making class, one that requires good hand-head-heart co-ordination. It begins with a brief history of sushi and Japanese culture to offer context. Then it becomes a hands-on activity, meant to draw out the Inner Sushi Chef in you. Make your sushi; take photos to send to your friends to prove your culinary genius; eat, drink and just be merry. It's easy, unpretentious and you will also learn a thing or two about what you are putting into your body. It's all about sport and sustainability. Price per regular class: $25. For details, go to Sushi Making For The Soul and follow Twitter @EatMySushi to get dates for upcoming classes.